Dental Crowns in Westbury, NY
When your teeth have suffered from any kind of damage or decay, dental crowns are a great option to restore your teeth's appearance. Dental crowns serve a dual purpose. Not only can dental crowns make your teeth look like new, but they can also assist in restoring your teeth function.
At R+R Dental, we proudly offer dental crowns Hicksville, NY, and surrounding areas, including Westbury, NY, for nearly a decade. Whether you are in need of a dental crown due to cracked fillings, grinding your teeth, or a damaged root canal, we are a dentist Hicksville NY, and Westbury, NY, can count on.
A dental crown is the only way to completely restore a tooth's cosmetic appearance and function, so if you want a healthy smile, a dental office is the way to go. Thanks to modern technology, receiving a tooth crown in Westbury, NY, is faster, easier, and more effective than ever!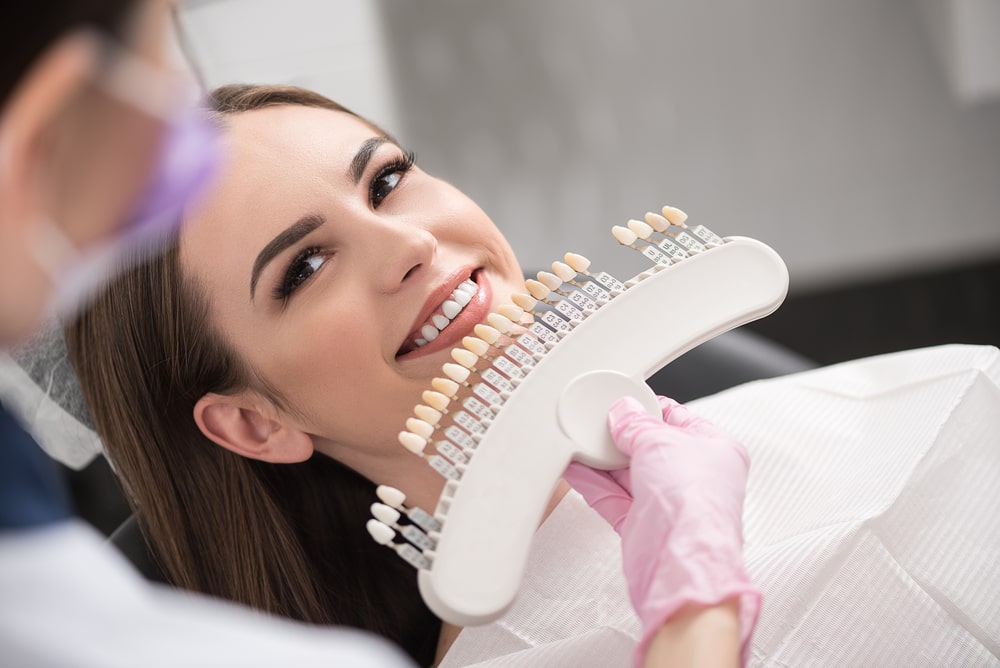 Custom-made crowns for your teeth
At your appointment, a professional dentist from our team will ensure your comfort throughout any procedures or treatments you receive during your visit. When receiving dental crowns in Westbury, NY, a doctor will listen to your concerns to custom-make crowns for your teeth.
There are several reasons your beautiful smile may require you to receive a crown, including supporting the ends of a dental bridge or covering dental implants. Crowns can also be used to cover a cracked or stained tooth. Our restorative crown services will enhance the appearance of your smile.
Alongside your dentist, you can choose the best type of crown for your situation. Whether you need a temporary crown or a one-day crown, we will ensure your crown is custom-made to suit you. Temporary crowns are not as strong as permanent crowns, as they only stay in your mouth for a short time. One-day crowns, however, can be finished in just one day. Additionally, ¾ crowns are a great option when full coverage is unnecessary.
Personalized treatment plan
At R+R Dental, we want to preserve your healthy smiles. That means tackling a personalized treatment plan with you to ensure your teeth don't endure extensive decay or trauma. By utilizing a dental crown, you can prevent the need for an extraction.
For same-day assistance, contact us for a free consultation. Our dentists have extensive training in dentistry and care about your dental care - we offer a full range of cosmetic dentistry and dental procedure services for our patients in a comfortable environment. Regardless of what you need, our dentists will work with you to coordinate a personalized treatment plan.
Because many procedures can be completed on the same day or the next, there is no need to wait for your dental procedures. Our office can personalize your treatment plan to be completed in one day or over multiple days, depending on your unique needs.
For a same-day procedure, photographs will be taken before your crowns are made. They can then be cemented to the necessary tooth. If a multi-day procedure is needed, x-rays will be taken before a mold is taken of your tooth. Then, part of your tooth will be filed down, and an impression will be taken. While the impression is made from your chosen material, you will have a temporary crown.
Materials to choose from
There are a few different materials that you can choose from when it comes to receiving a crown. Working with the dentist, patients can compare the benefits of each material to ensure the best is chosen to match surrounding teeth.
Crowns can be made of porcelain baked onto a metal substrate, all-porcelain, or one of many new ceramic materials that have been recently developed. While the most popular is porcelain, other metals, ceramic, and resin are also common options.
A dental crown will look and feel like a natural tooth. There have been many advancements in dental crown materials so that you will have better quality crowns in fewer visits.
Dental crown solutions
Dental crowns can solve a multitude of dental problems. They're a great root canal treatment Hicksville and Westbury, NY, can consider when teeth regain their health. After a root canal is used to eliminate infection and decay from within a tooth's inner chamber, a dental crown can be used to prevent any further damage.
Dental crowns can also replace large fillings. When a cavity is too extensive for a filling to take care of, a cap can be used to either replace an insufficient filling. If you have any broken teeth, a dental crown can also be used to reinforce their structure and prevent it from being damaged further.
There are multiple cosmetic corrections that dental crowns can be used for, as well, such as discoloration, breakage, or missing teeth. By replacing a missing tooth with a dental implant-supported crown, you can support jaw bone health and prevent gum disease.