Emergency Dentist Plainview, NY
If you are experiencing a dental emergency, it is imperative that you contact us. At R+R Dental near Plainview, NY, Dr. Richer and Dr. Rivera will be there for you to help you through urgent dental care in your time of need.
While teeth whitening is not an emergency, our other urgent dental care services can help you immediately. Whether it affects one tooth or several teeth, please contact us to get the treatment you need through emergency dental service in Plainview, NY.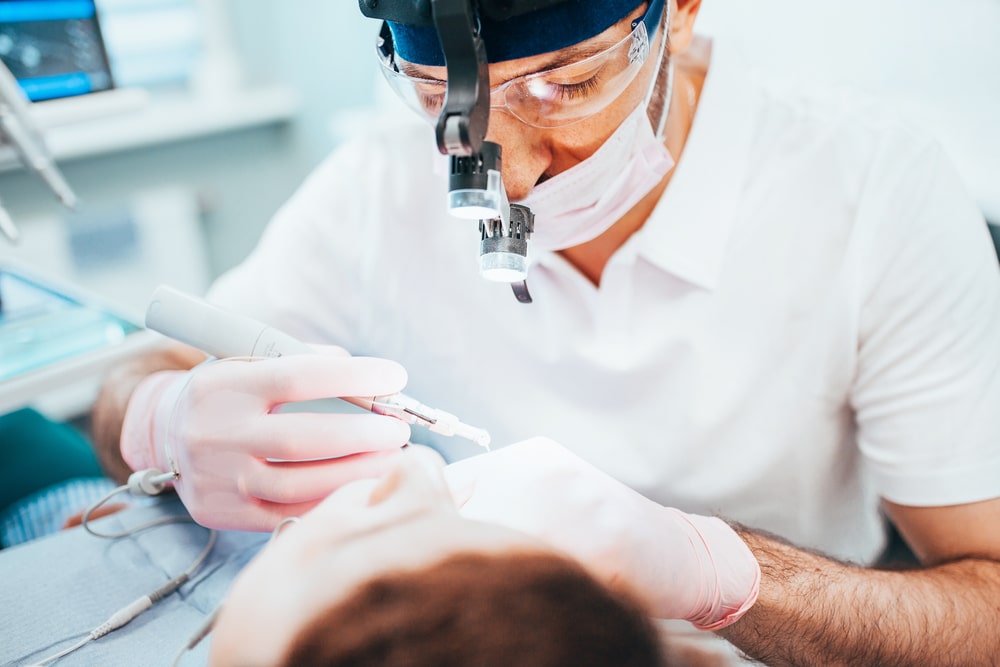 What Is a Dental Emergency?
Dental emergencies can happen anytime. As your Plainview dentist, we encourage you to contact us for all your dental needs, especially emergency care. Many things can be considered a dental emergency, and knowing what they are will ensure you get the care needed immediately.
The most common for a pediatric dentist in Hicksville, NY is a knocked-out tooth. However, any toothache, abscess, broken tooth, chipped tooth, or dislodged tooth will also qualify as a dental emergency and needs to be treated with urgency. Additionally, any injury to the gums, jaw, or lips warrants a call for our emergency dental services.
Sometimes, it could be a broken filling or crown. Pain or swelling in your face and your mouth are also urgent matters. There are plenty of other things that R+R Dental, your dentist in Hicksville, NY, considers an emergency.
We care about smiles for you and your family. If you have an injury or something feels painful, please call us for emergency care without hesitation. We want all our patients to feel comfortable and safe in any condition. We will do everything to resolve the problem quickly and restore your oral health.
How to Handle a Dental Emergency
Since a dental emergency requires immediate dental care, it may be an intimidating situation for you or your child. However, keep calm, whether it's jaw pain or a cracked tooth.
At R+R Dental, we're your emergency dentist when you need us. Calling us right away when you have an abscess, excessive bleeding, or damaged teeth means we can provide first aid tips to you over the phone to help you control the problem. Then we will arrange to get you into our office quickly to relieve you of your dental woes.
What You Can Do if You Have a Dental Emergency
For all dental emergencies in our area, calling R+R Dental, your dentist in Plainview, is the first step in any of these situations. If you have a broken tooth or chipped tooth, you should collect and store any of the larger pieces you can find, as it may be possible to reattach them.
If a tooth has been knocked out, you should not scrub it. You can simply rinse knocked-out teeth and store them in the original sockets, wrap them in plastic, or in a cup of milk until you can get to our office.
For bleeding, if you have gauze, use it. Otherwise, a clean cloth will work. Pain and swelling can be calmed with an ice pack. Apply it in 10 to 15-minute intervals, and take an over-the-counter pain medication, taking care to follow the dosage instructions on the package.
How We Treat Dental Emergencies
R+R Dental, your Hicksville general dentist, is also your emergency dentist, available with prompt services to treat your dental problems. How we handle your emergency appointment will depend on your injury or dental damage.
For example, a toothache that has been caused by tooth decay will likely require a root canal along with a dental crown. Crowns can also be used to restore broken or cracked teeth. In the event that you or your child have a tooth that has been knocked out and can't be reattached, emergency dental services will be rendered while dental implants are created as a replacement.
In other situations, you may have severe damages that will require tooth extractions. This treatment is done when root canals can't remedy the problem. This keeps the problem from spreading to your surrounding teeth and protects your smile. Once we remove an infected or impacted tooth, we can help you restore good health to your mouth.
We know that a dental emergency can cause you great anxiety. Our goal at R+R Dental is to put your mind at ease while our team helps you resolve the problem. You can feel confident that we will determine the best action to take care of your needs.
R+R Dental Is Your Emergency Dentist in Plainview
Whatever you do, make sure you contact us when you have pain in your teeth or gums or if you have another emergency. We will get you into our office quickly to resolve all troubles with your smile.
We can repair problems, clear infections, replace missing teeth, and other urgent matters pertaining to your teeth and gums. Please do not worry about the cost, as we offer financing options to work with you. Our primary concern is helping you feel comfortable and correcting the dental problems causing your emergency. In doing so, we can bring back that smile.